Myopic Choroidal Neovascularization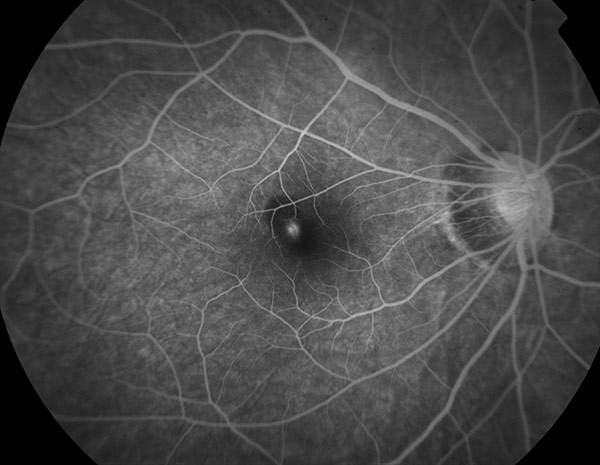 In some patients with myopia, particularly pathologic myopia, new vessels may grow up from the choroid to be under the retina.
That doesn't sound bad, but these newly growing vessels are incompetent. They frequently leak and bleed under the retina, both of which can be associated with scar tissue formation.
The new vessels are called neovascularization and since they arise from the choroid in myopes the process is called myopic choroidal neovascularization. These vessles are a leading cause of vision loss in pathologic myopes.
Why Choose Vitreous Retina Macula Consultants of New York?
Cutting-Edge Diagnostics. Early detection of Myopic Degeneration is crucial in order to preserve vision and the quality of life. New technologies we are using at VRMNY allow for earlier detection and vision preservation in AMD patients.
Newest Treatments. As leading experts in the treatment of Myopic Degeneration, our retina doctors research and develop new diagnostic and therapeutic strategies. Many current concepts in diagnosing and treating Myopic Degeneration recognized worldwide were invented at the VRMNY. Doctors at VRM were among the first to discover and publish articles using drugs that blocked a key factor in myopic choroidal neovascularization, vascular endothelial growth factor. This treatment is now used world-wide.
Publications. In addition to publishing the standard textbook about pathologic myopia, the doctors at VRM have discovered many new aspects concerning the ocular effects of myopia as well as potential treatments. These articles can be found at the National Library of Medicine by clicking here.
World-class specialists. Our renowned retinal specialists lecture worldwide on Myopic Degeneration and serve as academic leaders in the field as the most published group in foremost peer-reviewed journals in the U.S.
Reputation. Our reputation for outstanding eye care gives you access to the latest treatments and technologies and the best eye doctors for Myopic Degeneration. Our specialists have been selected as Castle Connolly Top Doctors, New York Super Doctors, the prestigious group of New York Magazine Best Doctors, one of the best physicians in the United States by "The Best Doctors in America" and are consistently quoted by well-known retina specialists.