Glaucoma Specialists – Surgery for Glaucoma in New York
Glaucoma is a progressive disease that eventually robs you of your sight. The disease damages your optic nerve, which carries signals from your retina to your brain. Glaucoma most often is caused by abnormally high pressure inside your eye. Medical treatment, like glaucoma surgery, relieves the pressure in your eye and takes preventative measures to keep the pressure from building again. Laser treatment for glaucoma is common, and when you have the procedure done by the best glaucoma specialists at Vitreous Retina Macula Consultants of New York, you get the best results. Call the top eye surgeons specializing in glaucoma at VRMNY today.
What Is Glaucoma?
Glaucoma is an eye disease that damages the optic nerve in your eye. The optic nerve enables your vision, as it carries sensory nerve impulses from the retina, which collects the focused light, to your brain. Damage to the optic nerve most often occurs when you have abnormally high pressure within your eye.
Anything that blocks the flow of fluid in your eye can increase the pressure, leading to glaucoma. This eye condition threatens your sight in the affected eye. Glaucoma can also cause symptoms such as:
Severe headaches
Eye pain
Nausea and vomiting
Blurred vision
Halos around lights
Eye redness
If you notice any of the signs of glaucoma, consult a glaucoma specialist for an early diagnosis. The renowned eye specialists at Vitreous Retina Macula Consultants of New York (VRMNY) rely on diagnostic imaging to find the evidence to make a definitive glaucoma diagnosis. The eye practice, with three locations in New York City, has specialized, state-of-the-art equipment to protect your vision.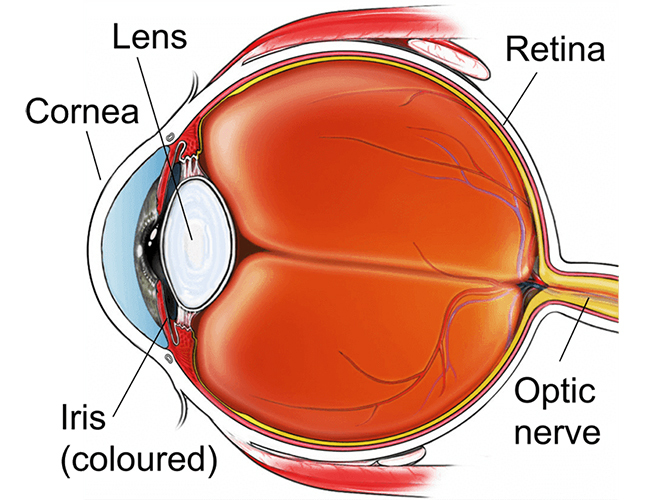 ★★★★★
The most thorough and well educated
Dr. Engelbert has gone above and beyond every appointment! The most thorough and well educated eye Dr. I've seen out of many… Very patient and answers all questions for the best plan of care. Thank you!
DAVID R.

Google
Am I a Candidate for Glaucoma Surgery?
While glaucoma surgery is a life-changing eye procedure, it's not for everyone. Your eye doctor first carries out tests to determine the underlying cause of your vision problem. After a glaucoma diagnosis, your ophthalmologist takes into account other considerations before determining the best glaucoma cure for you.
You're a good candidate for glaucoma surgery if:
You're older than 18 — in fact, advancing age is one of the risk factors.
You strain to see well because your vision is blurring.
You've tried non-surgical eye treatments without success.
You have realistic expectations for the eye procedure.
You have a family history of glaucoma.
You've suffered an eye injury.
You have conditions that increase the risk of glaucoma, such as diabetes, cardiovascular disease or sickle cell anemia.
You suffer from extreme nearsightedness or farsightedness.
You enjoy overall good health.
Your doctor can select from a range of glaucoma surgery procedures to find the most appropriate one for your condition. But they're all complex eye procedures that require a glaucoma specialist like the ones you find at VRMNY. Visit the nearest office in Manhattan, Brooklyn or Westchester.
What Are the Types of Glaucoma Surgery?
Glaucoma surgery is a more aggressive treatment for glaucoma that hasn't responded to other treatments. The best-in-class glaucoma doctors use different surgical procedures to suit your type of glaucoma and protect your vision.
The most common glaucoma surgeries include:
Laser surgery. Laser surgery may be right for you if you have open-angle glaucoma. Your eye doctor uses a laser device to focus a beam of light and treat the eye's drainage system. After the laser treatment, you can expect an improved flow of fluid out of the eye, which reduces the intraocular pressure.
Selective laser trabeculoplasty. For this in-office procedure, your ophthalmologist directs low-level laser beams to reduce the intraocular pressure. By using a special contact lens, your eye doctor glaucoma specialist can pinpoint a specific point in your eye's drainage system and stimulate biochemical change. The change improves the outflow of fluid from the eye.
This is an eye procedure that creates a new pathway to drain the fluid inside your eye. Through the procedure, your eye doctor can reduce the eye pressure for about five years. The procedure prevents your vision from worsening.
Tube shunt implantation. For this type of glaucoma surgery, your eye doctor implants a flexible glaucoma drainage device in your eye. The shunt diverts fluid inside the eye to an external reservoir.
Cyclophotocoagulation. This is a laser treatment for glaucoma that targets the ciliary processes of your eye. The goal of the treatment is to lower aqueous humor production, which lowers the eye pressure. Your NYC ophthalmologist may perform this eye procedure after a trabeculectomy or tube shunt surgery.
Minimally invasive glaucoma surgery. In this state-of-the-art, minimally invasive glaucoma surgery, your eye doctor uses microscopic instruments to improve the results and minimize the incisions needed. This glaucoma treatment also reduces eye pressure more effectively than conventional surgery. Other advantages of minimally invasive surgery include higher success rates and faster recovery times.
Your glaucoma specialist uses a device called a trabectome to make a small incision in the drainage tubes in your eye, which helps lower your eye pressure. The specialized device heats and meshes eye tissue and relieves the fluid buildup in your eye.
After a glaucoma diagnosis, your glaucoma eye specialist may opt for conservative treatments, including eye drops, oral medication or laser surgical treatments. If these don't work, a top eye specialist like those at VRMNY may decide you need glaucoma surgery. These ophthalmologist specializing in glaucoma use advanced techniques and the latest medical equipment to perform their eye treatments.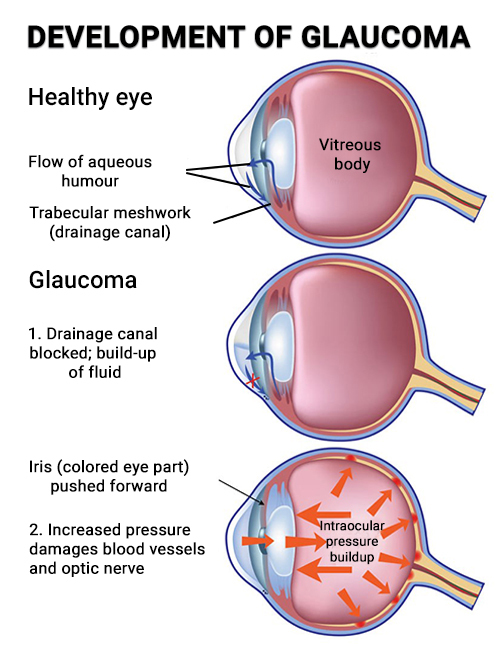 What Should I Expect During Glaucoma Surgery?
Because there are so many different types of treatment for your glaucoma, your ophthalmologist must determine the best approach. Glaucoma doctors choose the most suitable treatment based on your particular diagnosis, but the main steps of the surgery include:
Before the surgery, your doctor may advise you to stop taking some medicines, such as blood thinners. The day of the surgery, your doctor often advises you against eating or drinking.
Pre-surgery. Eye specialists use anesthetic to numb your eye. You can also receive a sedative to help you relax, if you need it.
Each procedure follows specific steps. For example, in a trabeculectomy surgery, the eye doctor makes a flap in the sclera to create a pathway beneath it to drain fluid. In glaucoma implant surgery, your doctor implants a shunt to drain extra fluid and lower eye pressure.
Recovery. After the surgery, your doctor gives you eye care instructions, such as avoiding strenuous activities for about two weeks. The ophthalmologist also prescribes eye drops to prevent infection. You're scheduled for a follow-up checkup.
Glaucoma Specialists in New York
Award-winning eye surgeons in NYC are ophthalmologists specializing in glaucoma, serve as a quality benchmark & regarded as the "best glaucoma specialists" by peers in the country.
If you are looking for glaucoma treatment in NYC or have questions about the problems with your vision, contact the VRMNY eye specialists. With locations in Manhattan, Brooklyn and Westchester, you can schedule a convenient appointment. These glaucoma specialists have the skills and technology to perform the most complex eye procedures and are considered by others among the top experts in trabeculectomy glaucoma surgery in New York.