Indirect Laser Retinopexy
Indirect laser eye treatments don't involve mirrors. They are advanced laser treatments for serious eye conditions, such as a tear in your retina. Indirect laser procedures, such as an indirect laser retinopexy, can save your vision. And the best laser eye surgery doctors belong to Vitreous Retina Macula Consultants of New York. The oldest ophthalmology practice in NYC, VRMNY has the most experienced eye surgeons who are trained in medical laser techniques. When laser eye surgery can save your sight, call VRMNY to get the best care and the most favorable results.
What Is an Indirect Laser Eye Treatment?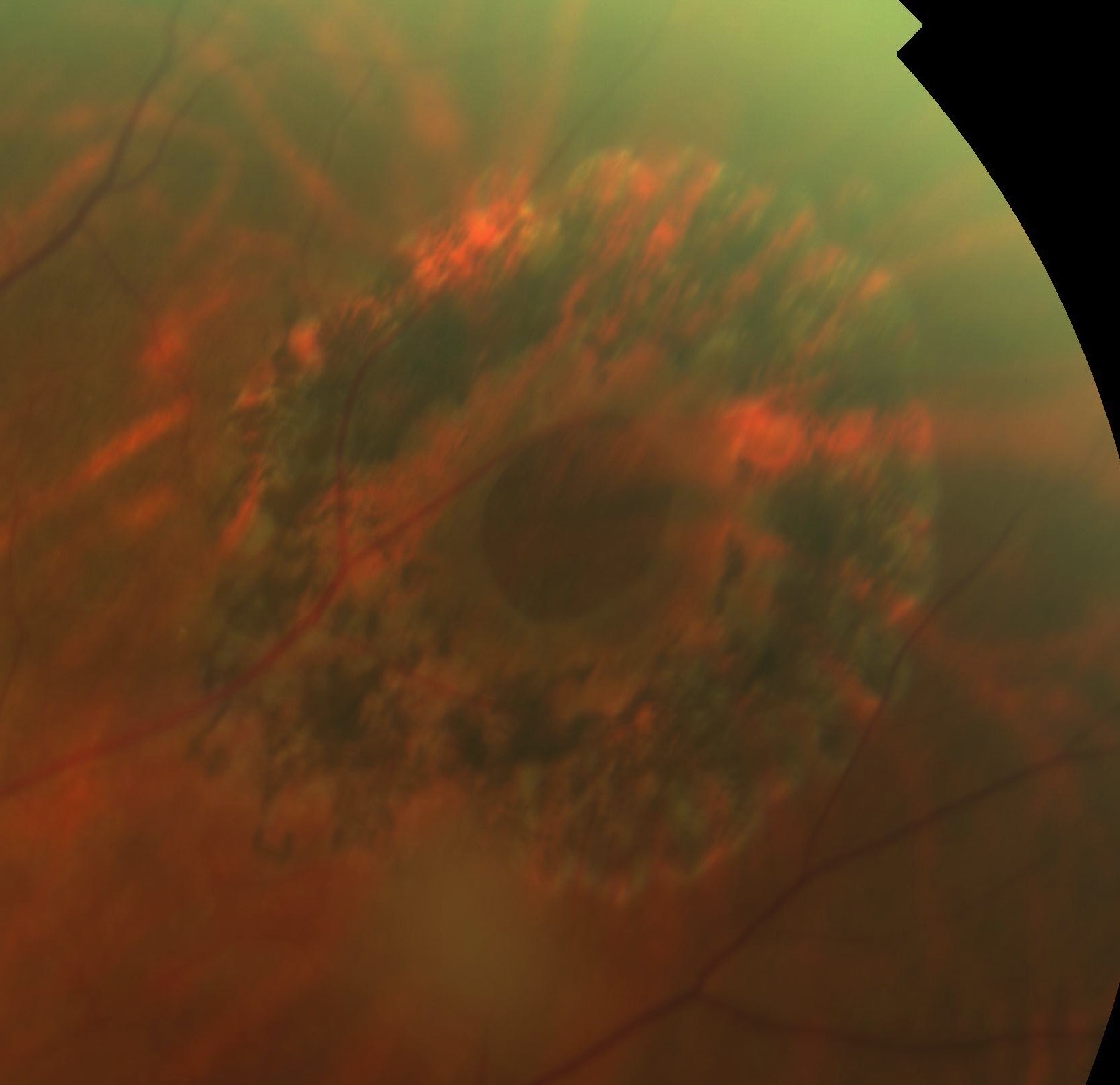 A laser treatment entails the use of a focused, high energy beam of light to treat specific eye diseases. Indirect laser is one technique an ophthalmologist can use to deliver thermal or hot laser energy as a way to address multiple eye problems. Laser eye surgery is an advanced form of treatment and should only be performed by trained, experienced eye doctors.
A retina specialist uses a laser indirect ophthalmoscope (LIO) to focus the laser light on your retina to deliver effective treatment. The indirect ophthalmoscope is a leading-edge instrument used to view the peripheral part of your retina. The instrument works best for an area in the periphery. Your eye doctor may also use this laser treatment for a cataract or vitreous hemorrhage. The LIO can be an effective laser treatment for children with eye problems.
Effective laser eye surgery requires specialized skills and equipment. The ophthalmologists and retina doctors at Vitreous Retina Macula Consultants of New York (VRMNY) use advanced medical technologies for routine in-office procedures and more extensive surgical procedures. These NYC eye doctors perform a range of successful laser surgeries in addition to indirect laser procedures, such as:
What Conditions

Can the Indirect Laser Technique Treat?
The best laser eye surgery doctors in New York City rely on the indirect laser treatment for various eye problems. Conditions treated through this advanced laser technology include:
Retinal tear. A retinal tear develops when the vitreous body in your eye pulls on the retina. The eye condition deprives the retina of oxygen, which puts your sight in danger. If you don't have a retinal tear treated, you may develop permanent eye damage.
Retina hole. A retina hole develops because of gradual thinning of your retina. A retina hole is smaller than a retina tear, so it poses a lower risk of a retinal detachment.
Limited retinal detachment. A detached retina is an eye condition in which the retina pulls away from its normal position. The detachment can cause blurred vision, and if it's not treated, it can lead to blindness.
Peripheral retinal hemorrhage. This is an eye disorder caused when bleeding occurs in the retina. The condition can affect infants and babies, as well as adults. Eye doctors have identified multiple causes of retinal hemorrhage, such as hypertension, systemic and retinal vascular disease, hematologic disorders, hypoxia retinal vein occlusion, anemia, leukemia, infectious disease and diabetes.
Vitreous hemorrhage. This condition refers to a leak into the spaces within and around the vitreous body of your eye. The eye problem can occur because of retinal neovascularization (NV), retinal tears or other problems within the eye.
Diabetic retinopathy. This eye problem is caused by damage to the blood vessels in your retina. The damaged blood vessels may swell and leak fluid as a result.
Retinopathy of prematurity (ROP). This is an eye disease that occurs in premature babies. It results in abnormal blood vessel developments in the retina. If untreated, ROP can lead to visual impairment in children.
The method used for delivering the laser light can impact the safety and efficiency of the treatment. Your ophthalmologist has to be well versed in laser protocols. The eye surgeons at VRMNY not only have experience in this technique, but they've contributed to eye treatment research and innovations.
★★★★★
They are great!!!
I just love Dr. Klancnick. He is caring, but more than that, he has taken the fear out of going to my Retina doctor. I now get injections directly into my eye, and needless to say this is a scary experience. Dr. Klancnick explains everything to me about the procedure and shows me my improvement. I was so lucky to find him when I moved back to Brooklyn. As I praise him, I must also praise his kind and professional staff. They are great!!!
JODI B

Google
What's the

Advantage of Indirect Ophthalmoscopes?
Indirect last treatments have distinct benefits for those who suffer from eye diseases, including:
Superior performance with built-in versatility and maximum safety
Increased field of view of the retina for improved precision
Improved access to the retinal periphery
Better patient comfort
Practical laser treatment for those who have physical or mental handicaps
Convenient laser treatment for children
Flexibility in using eye safety filters to maximize your treatment options
Enhanced physician safety
After an accurate diagnosis of your eye condition, the top laser eye doctor may choose an indirect laser procedure for more effective treatment. With the advances in laser technology, treatment for eye conditions and diseases is safer and more efficient. Your eye doctor at VRMNY leverages the advanced equipment at their NYC facilities for the best results.
How Does

My Ophthalmologist Use the Indirect Laser Technique?
Indirect laser eye treatments, such as an indirect laser retinopexy, are in-office procedures. Your ophthalmologist chooses this treatment method after thorough assessment of your eye condition, your medical history and diagnostic imaging. The eye doctors at VRMNY in New York City use individualized treatment plans for better results. Steps involved in indirect laser surgery include:
Preparation. The eye doctor dilates your pupils, using special eye drops, to better see the back of your eye.
Anesthetic. Local anesthesia as eye drops come next. These freezing drops relieve any pain or discomfort during the laser procedure. Your doctor positions you to lie flat on your back for easier access to your eye.
Indirect laser procedure. Treatment is painless, but you may see flashes of light as the doctor works. They're nothing to be concerned about. The procedure takes less than 10 minutes.
Post-treatment care. Bring along dark glasses to wear because the eye dilation makes your eyes sensitive to light. You may experience blurred vision for about an hour after the surgery, so you need to arrange for someone else to drive you home. If you experience increasing pain or problems with your vision, contact your eye doctor immediately.
Your ophthalmologist explains the procedure during your consultation. The procedure is quick and painless, and it can potentially save your eyesight. Contact us today to learn about the best-rated eye specialists in New York City for the most effective laser treatments for your eyes.